Job Creation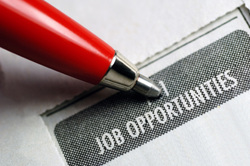 Rhode Island has many road blocks towards job creation that we need to eliminate.
Inventory Tax: Is it really important for us to tax companies that maintain high inventory levels?

No More Tax Increases: It becomes harder and harder for businesses to attract customers when their products cost more than across state lines. 10% tax at restaurants is unacceptable.

Unpredictable Tax Structure: Rhode Island continually finds new and creative ways to tax its people and businesses. People expect and demand a fair and predictable tax structure.

DMV Fees & Regulations: Many companies have to outlay thousands of dollars for permits and other fees before they even consider opening for business, and then must renew these burdensome and expensive permits periodically. DMV fees increased as much as 300% in the last 4 years.

Slow Business Permits: We need to Fast Track Business Permits along with reducing the costs of these permits.

---
Education: Unfunded Mandates and more.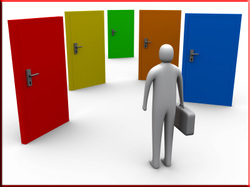 Unfunded Mandates - Education is meant to be a locally run operation, however the state government has been imposing their will on each city and town. My goal is to reduce these burdensome mandates on our cities and towns, thus placing educational decisions back in the hands of communities which these schools lie.

Education Spending Flexibility - Steps need to be taken to avoid disasters like in Woonsocket where teachers run the risk of working without pay. This is unacceptable. Cities and towns need to make spending budgets they can afford.

Rigorous Curriculum - Every student is entitled to receive an equal opportunity at a rigorous education. There are cases where certain students can receive such an education somewhere other than their local public school and we need to allow students access to these special schools.
---
Zero Based Budget
This video clearly describes the benefits of a zero based budget.  While most people are interested in the concept of starting a department budget at $0 and justifying every dollar spent, the hidden benefit is that law makers would get more information on what each department is doing with their money.  This information is vital for auditors, law makers and tax payers so they can make the best decisions as to how to spend your tax dollars. 
---
Taxes:  Reduce taxes by Reducing our costs.
Illegal Immigration: Costs the state anywhere from $260 million to $441 million annually. We need to make E-Verify a state law because that would stop illegal immigrants from gaining employment, and detract them from entering our state. An updated statistic from the video to the left shows that e-Verify is over 99% accurate, which is incredible for any government agency. The video to your right explains the process of e-Verify and you can see how simple it is and fair the results are. Rhode Island had e-Verify 4 years ago and I'd like to bring it back to the state. 

In State Tuition for Illegal Immigrants: This is a policy that will cost Rhode Island up to $10,000 per illegal student enrolled in our state colleges. We need to repeal the Board of Governor's decision to bypass the legislative process on this issue.

Board of Governors of Education voted to bypass the general assembly to give in state tuition rates to undocumented citizens.  This is another example where the government irresponsibly rolls out the red carpet to a group of people who can't utilize what they are given.  Terry Gorman of RIILE states that because these people are undocumented they can not get jobs no matter how well educated they are.  PolitiFact checked the verasity of this statement and deamed it to be true.
---
Recertification of People Collecting Social Services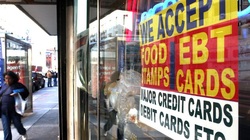 The Recertification process of recipients saved New York City 15% on their expenses
Rhode Island spends approximately half of its $8 billion budget on social services
Assuming Rhode Island were to have the same success as NYC, we could save up to $600 million potentially.
This process simply says we will not cut your benefits from the state, you just need to reapply for them.
---