Work Experience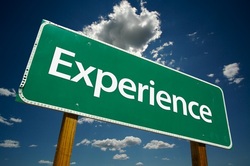 Teaching: Lincoln Public Schools '11-'12
Marketing: Local cleanup and recycling company '10-'11
Tutoring: Statistics Tutor for a PhD level class '09
Goin Postal: Owner and operator of Shipping Store '06-'09
---
Education
Bryant University: MBA in Accounting '05
Providence College: BA in Mathematics '02
Lincoln High School '98
---
Attacks on Matthew A. Guerra proven to be slanderous and unsubstantiated.
Unfortunately there are often attacks levied on political candidates that have nothing to do with their political views. I was the victim of such an attack in the newspaper and via lit drop. There are a series of news outlets that clear my name and explain exactly what happened. If you are interested please check them all out.
Valley Breeze online
. Due to the last minute timing of the attack the Valley Breeze printed their article on their website.
To the right you will see my letter to voters that clearly shows the validity of the attacks.
Guerra has a myriad of real world experience is the article I posted in the Valley Breeze explaining to the voters what my background is and how I can use my knowledge from education, mathematics and business to create a better political climate in Rhode Island.

Go Local Prov
decided to rank Mary Ann Shallcross Smith with Craig Price in their "Who's Not" column.
WPRO
also did a piece on this story and shared their views.
WHJJ
had Shallcross-Smith on with Helen Glover and I want you all to hear the interview.
Michael Napolitano
called out the negative campaigner for the lack of substance in her message.
John Robitaille
, former gubernatorial candidate of Rhode Island, speaks to my character.
Also this story was mentioned on Matt Allen and Buddy Cianci's radio shows and both hosts felt her attacks were some of the worst they have ever seen. I know most voters do not want to see these kinds of things, they rather see an open discussion about political views. People of the 46th district have the opportunity to say NO to that kind of campaigning by electing someone who does not engage in those tactics on November 6th. I thank you all for reading and listening to all the links I provided.
---
Throughout my education and work history I have encountered different and interesting aspects of society. I offer a unique combination of a former business owner and a current public sector employee. When creating policies, we need a law maker that can be thoughtfully inspiring by taking positives from both sectors in an effort to redirect Rhode Island onto the path of prosperity.