Top 10 Issues for 2013


These are the top 10 issues as determined by
Go Local Prov
:
1) Same Sex Marriage: I'd suggest putting this issue on the ballot. I find that using 8 to 20 hours of legislative time on this issue and ranking it number 1 during an economic recession is careless. Put this on the ballot and let the people decide.
2) Restructuring the EDC: Regardless how you structure this organization, spending money to pick winners and losers in the private sector never works. There's too much corruption in the EDC that our tax payers do not need to fund.
3)
Education Board: Again, we are talking about restructuring an organization that is ineffective. There are many problems in education and finding solutions is extremely difficult. This group decided to pass instate tuition rates for illegal immigrants, thus I do not feel confident in letting them make any educational decisions going forward.
4) Historic Tax Credits: Providing tax credits to encourage economic development has many positive effects. The most important benefit is the reduction of abandoned buildings.
The forgotten downside is what motivation to people have to take advantage of these tax credits if no one can afford to either live in, or do business in these buildings.
5) 2014 Budget Deficit: Why isn't this the #1 issue? We need to find an efficient way to provide all or most services to the community without raising taxes. The best way to do this is to re-certify people collecting social services. People who defraud the state in this manner ruin these programs for the honest people who need these services for them and their families.
6) Infrastructure Funding: Ironically there was not a bond issue for transportation on the ballot last year. Generally speaking when we take out such a bond we get 3 or 4 times as much money from the federal government that we put in. That would have solved the Sakonnet Bridge problem.
7) Oversight: If we didn't make these horrible loans like 38 Studios, and there are a lot of smaller ones that don't make the news, we would not need any oversight. For smaller loans oversight is usually done in the form of requiring financial statements from all businesses that receive our loans.
8) Payday Loans: If people are going to take out these Pay Day Loans who are we to tell the lenders what rate they can charge. I believe that government interference in businesses usually lead to companies going out of business. Also, if the rates were too high people would not take these loans out.
9) Voter ID: Voter ID was potentially one of many problems with voting. We fixed that problem. We could have more staff at each of the bigger polling locations to alleviate the lines. Also, the last election was a presidential election, thus 2014 will have lower turn out.
10) Tax Equity:
I am not sure how raising the rates on the higher income earners qualify as tax equity. If the Federal Government and the state government raise the rates on the higher income earners, job creators will lose their motivation to make jobs. Also, unlike federal tax changes, it is extremely easy for a wealthy person to leave Rhode Island and move to Massachusetts to save tens of thousands of dollars on their taxes. If we take someone that makes $1 million in taxable income, we currently get 6% of the or $60,000. If we raise our rate to 8% and the person moves to Attleboro we get $0. Thus raising rates costs us money.
Matthew Guerra, Republican candidate for House District 46, said in a release that 61 percent of voters polled by WPRO stated that the economy and jobs were the top issues of this campaign.
When job creators decide where to start or expand their businesses, they focus on the cost of doing business, Guerra said, and Rhode Island has passed budgets for the past four years that include "millions of dollars in tax and fee increases."
"The uncertainty with our tax structure leaves businesses asking what will be taxed next. We need to create economic stability and hold the line, or reduce taxes," Guerra said. "We must also treat business owners as job creators and not only as revenue generators."
He said Rhode Island can reduce costs by recertifying people collecting from social programs, enforcing e-verify and utilizing zero-based budgetting.
Guerra said the incumbent's website, campaign literature and press releases make no mention of a jobs plan.
"With Rhode Island ranked last for business and one of the highest for unemployment, this is unimaginable," he said, adding that the Democrats in the General Assembly "wasted yet another session focused on social issues."
Guerra, who has a business background and an master's degree in business administration, said, "It is time for new blood in our legislature."


---
Rhode Island Stuck at Bottom of Top States For Business
For the 2nd straight year Rhode Island ranks dead last in business friendly climate.  The current incumbent has shown through his voting with leadership record that he isn't interested in reversing the path we are on.  The other individual who previously held this office as a Democrat also voted with leadership despite owning a business.  Both people had 2 years to make a stand and show they wanted to promote healthy business in Rhode Island and neither decided to break ranks.  Both of them have voted for budgets that increased taxes and fees and create a culture of uncertainty for businesses.  
Click here
if you would like to see the CNBC article and their explanation of what is wrong with Rhode Island.  CNBC clearly identifies the problems in Rhode Island but they do not give any reasons why Rhode Island was hit particularly hard by the recession.  The democrat ideas that caused the national recession were far more heavily entrenched in Rhode Island and thus caused us an even bigger recession than nationwide.  Remember, the most powerful person in Rhode Island politics is the speaker of the house and we've had a democrat at that position for many years.  Only 75 people vote for that person and if elected I will not be making the same vote that either of my opponents did.
---
Matthew A. Guerra joins Mike Napolitano on the radio
Below is the player for my interview with Mike Napolitano on the Helen Glover Show.  First I'd like to thank Mike and Helen for the forum to relay many important points of my message.  The importance of this General Assembly seat can not be lost on the voters.  Not only do the people of Lincoln need to have this seat represented by someone who understands government and business, the tax payers of Rhode Island have the same need.  If listening to Mike and me candidly discus the needs of Rhode Islanders and it resonates with you, please click on the donate button to help my campaign in one of many ways.  
Matthew A. Guerra files for State Representative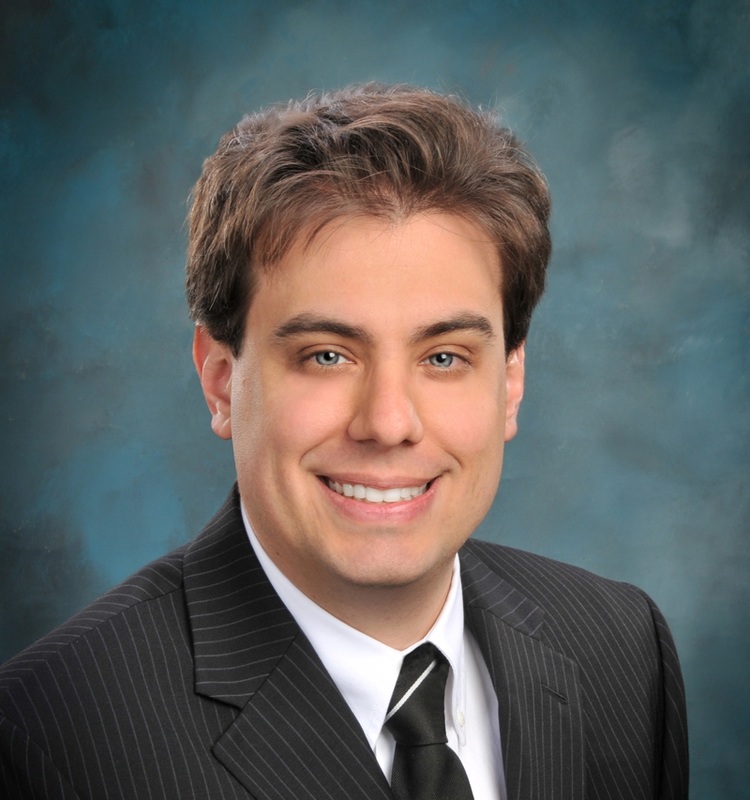 The declaration period ended Wednesday June 27th, 2012 with a couple of surprises for district 46.  
Here is my article
in the Valley Breeze where I discuss the need for an honest and bold voice from Lincoln to join the House of Representatives.  Jeremiah T. O'Grady now has a primary opponent in John Barr.  The bad news is that Jeremiah T. O'Grady's potential good friend Paul Didomenico is also running for state representative.  Didomenico ran an extremely politically opposite campaign to O'Grady, earning 1.2%.  O'Grady then felt the need to nominate Didomenico for the Lincoln Budget Board.  Despite this attempt at obvious cronyism, on
Go Local Prov's top 10 General Assembly Seats to Watch
House seat 46 ranks #6.  This seat is considered hotly contested because people in Lincoln are looking for someone with integrity and consistency.  Jeremiah T. O'Grady's voting record shows that he was having internal conflicts where often he voted to raise taxes, however every so often he'd make a vote that he feels his district would like to see.  With me as your state representative, all of my votes would accomplish what I'd like to see with lower taxes and bringing the government back to the people.  Assuming I get elected this cycle, when I run for reelection I will be proud to run on my record, unlike the last two people we had representing Lincoln.  With your support we could make this seat the #1 race to watch!  Click on the donate button and get my campaign off the ground please.
---
Memorial Day Memo
Thank you for visiting my website after receiving a beach ball at the Lincoln Memorial Day Parade.  Memorial Day means a lot to me because I begin to think about the sacrifices people have made to ensure we all have a better quality of life.  Today is a day where we celebrate and give thanks to the brave men and women who have fought for our freedom and the American Dream.  Sadly in their quest to protect our freedoms, some people paid the ultimate price.  The battle for American freedoms is not confined to just our military personel however.  Our freedoms are in jeopardy here in Rhode Island too, though on a smaller scale.  Every time a tax is increased, whether it be the car tax increase or the expansion of the sales tax or even a vote on increasing the income tax, you lose the freedom to spend your money the way you want.  I, Matthew A. Guerra, am running for state representative in an attempt to restore some of the smaller freedoms you have lost and to protect the freedoms you still have.  Again, thank you to our heroes, those who have defended freedom in the armed forces.

---
Candidate for State Representative, District 46 (Lincoln)
As your Lincoln representative in the General Assembly, I believe governance should focus on common sense goals and will work diligently to achieve them. Reducing government waste is an important prerequisite in lowering taxes for Rhode Islanders which will assist in job creation. When elected, I will introduce the concept of re-certifying persons collecting assistance. In the re-certification process, we will potentially save up to $600 million of taxpayer money. Also, I would like to eliminate incentives that encourage illegal immigrants coming to Rhode Island.  This would reduce our state spending by $260 million to $441 million per year. Rhode Island is unfortunately ranked among the top three states with respect to high unemployment, worst business climate and worst places to retire. I will focus my efforts to improve the quality of living and business environment and help make Rhode Island a better place for citizens of all ages to live, work and retire. Vote for Matthew A Guerra, the thoughtfully inspiring candidate on November 6th so we can join forces to bring the great state of Rhode Island back to prosperity.

---
Matthew A. Guerra against 38 Studios from the beginning.
The 38 Studios deal was being discussed 2 summers ago, when I was running for state Representative.  Many people had asked me if I was in favor of the deal or against it.  Despite the fact Republican Governor Don Carcieri was championing this as the crowning jewel to Providence's technology and information jobs district I saw this as a bad deal for Rhode Island.  My answer for people who asked was, "If no bank, no investment bank, no venture capital group or no other baseball players were interested in investing in 38 Studios, why should the state of Rhode Island do so?"  So far tax payers are officially on the hook for about $50 million, probably more to the tune of $75 million, and now we are at a crossroads.  Allow me to go on the record as saying I believe Rhode Island should cut bait with this company and not funnel any more tax payer money into this black hole of a company.  When evaluating a company you look at the industry it is a part of and the competitive nature of it.  Gaming companies currently are in a stable or declining state and are extremely competitive.  I see no evidence of 38 Studios having any competitive business advantages over their competitors to become a profitable gaming company.   When you consider that our state budget is likely going to be $120 million short and Chafee's proposed meals tax increase would generate approximately $40 million a year, perhaps we could keep stop investing money in companies like this and not need to raise our taxes.  Just a thought.
---
Matthew A. Guerra speaks with the Pawtucket Times
In an article published May 9, 2012 in the Pawtucket Times titled "RI GOP comes out fighting with 'strike force'" by Jim Baron the following was printed:  "Taking another shot at Lincoln's District 46 House seat is Matthew Guerra, who came in second in a four-person race in 2010.  Guerra told The Times he expects the experience he gained in the last election to help him this time, but he adds, 'your ideas have to be good.'  Guerra said the incumbent, Democrat Jeremiah O'Grady 'hasn't been the most responsible legislator.'  One factor Guerra hopes will give him an edge this time is that former Democrat Rep. Mary Ann Shallcross-Smith, who was defeated in a primary two years ago, is running as an independent and may split O'Grady's Democratic constituents.  He asserts that O'Grady and Shallcross-Smith have identical voting records in the house.
Reflection:This was an excellent article by Jim Baron of the Pawtucket Times.  Allow me to clarify what I meant.  Both Mary Ann Shallcross-Smith and Jeremiah T. O'Grady have voted to raise taxes, expand government and increase spending.  Jeremiah T. O'Grady voted to expand the sales tax to items that were previously exempt from the tax, along with raising the state income tax by up to 33% (by raising the top tax bracket from 5.9% to 7.9%)  Mary Ann Shallcross-Smith is notorious for the car tax increase vote.  Each of these tax increases are irresponsible at best.  Who reading this article can look at their family's spending habits, determine that s/he needs more income so s/he can go to his/her boss and successfully demand a pay raise to cover these costs?
RI Republican Strike Force
May 8, 2012  The
Republican Strike Force was unveiled at the Santa Maria Club in East Providence
.  I had the pleasure of speaking in front of this group about the problems the state faces.  Rather than look 70 years back and ask how the Democrat controlled General Assembly has worked out for this state I simply asked everyone to think back to 2010.  2010 was an election cycle where we all knew what was on the line.  Some states chose to change course while Rhode Island decided to double down on the liberal agenda.  After two years, I think its safe to say that doubling down was the wrong move.  You can see the
pieces of the puzzle
coming together as we present Rhode Island with an option to restore the state's economy.
May 8th Providence Journal article "GOP organizes 'strike force' for Assembly races published "Matthew A Guerra, a Lincoln resident running for House District 46 seat held by Rep. Jeremiah T. O'Grady, D-Lincoln."
The unveiling of the Republican Strike Force exposed the candidates to many media outlets and I am proud to have been mentioned in four place.  
---
Redistricting
April 1, 2012 
The General Assembly has finalized the district maps for state representative and state senate.
RI Redistricting
 is the website where you can see these district lines, District 46 becomes the quintessential Lincoln District. Lincoln residents should request a true Lincoln resident who has gone through and worked within the Lincoln Education system. This election, based on the newly shaped district, gives voters the chance to elect a lifelong Lincoln resident who embodies the high values that we all share. The Town of Lincoln has maintained a balanced budget, been fiscally responsible and provided its residents with reliable services. We need someone at the General Assembly who believes in this philosophy and will legislate at the statehouse accordingly.  We need someone that will tell the state government to stop imposing unfunded mandates and other costs onto our residents and town.